Mini Fan & Portable Dual Bladeless Small Air Conditioner Powered By USB & Battery Use Of Car/Home/Office:
Mini Fragrance Air Conditioner Cooling Fan Is Made Of Durable Hard Plastic Material And Powered By 3 Aa Batteries And USB Cable To Provide Strong Wind With Low Power Consumption
With Desktop Design And Easy To Use, It Is A Wonderful Mini Air-Conditioning Fragrance Fan For Choice
You Can Add Scent Beads And 50Ml Water Into The Storage Box Inside The Fan, To Give Off Fragrance Besides, You Also Can Add Ice Or Ice Water Into The Storage Box To Provide Freezing Air To Let You Say Goodbye To Hot Wind
Note: We Provide One Year Replacement Warranty On All Our Products. And The Color Of The Product May Is Random.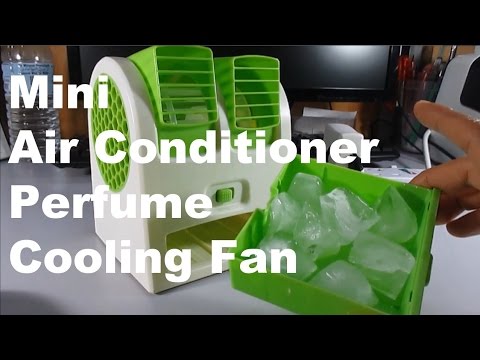 This is looking at a USB mini fridge. It heats and cools. Pretty neat!
Desktop USB Mini Fridge
Item type: refrigerators, item height: 9cm, model name: fridge, voltage: 12v, item width: 9cm, temperature rating: 8-65 degrees
Special features: usb powered, external testing certification: ce, fcc, item volume: hold a single can, item length: 19.4cm, material type: plastic, item weight: 0.5kg
External dimensions: 19.5 x 9.5 x 9 cm.
Inside dimensions: 14.1 x 7.9 x 7.1 cm.